They told us we had to take art so we did!!

29PCS Art Supplies Artist Painting Set For Students Kids Adults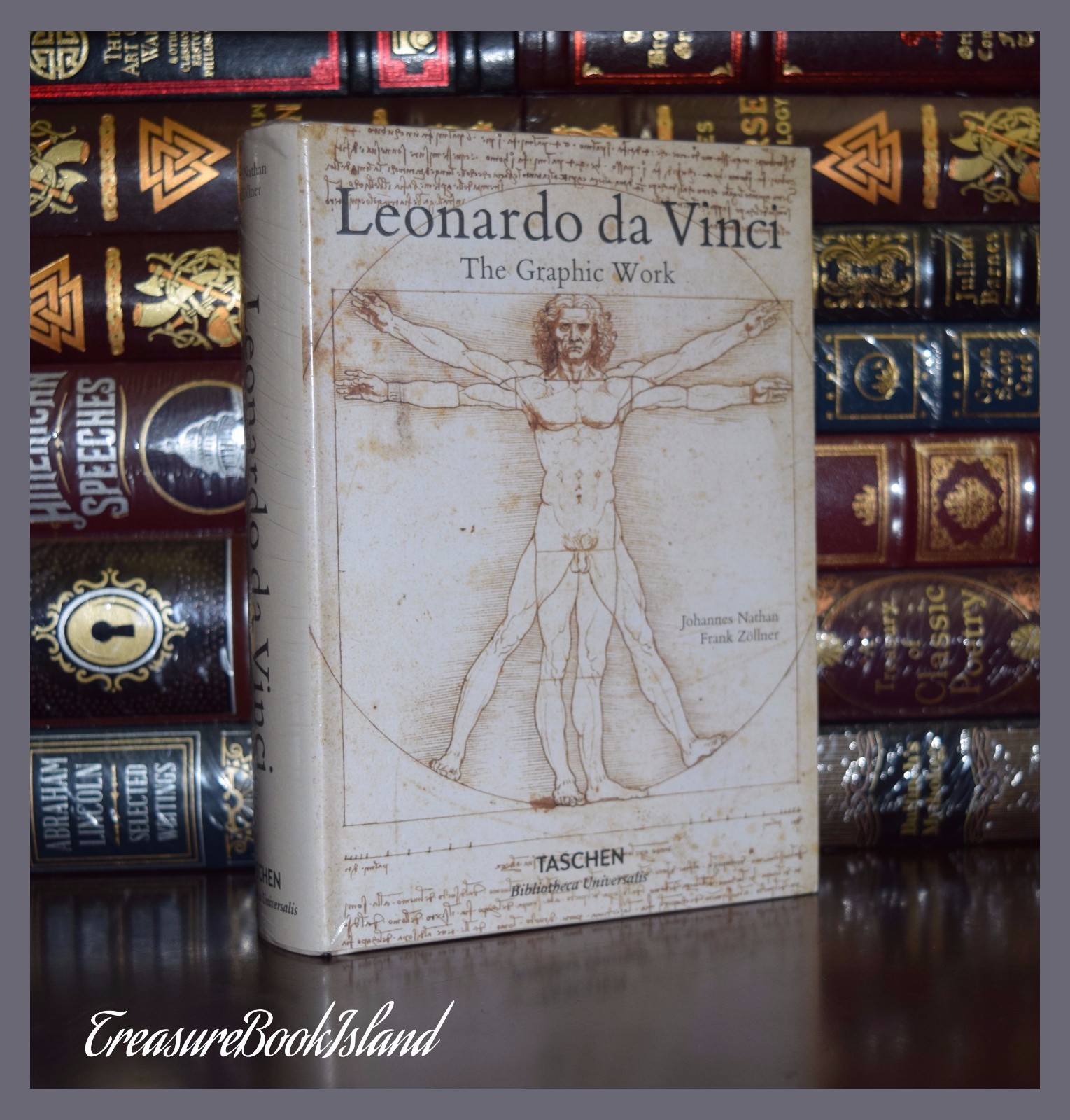 You are looking at a brand new sealed in original shrink-wrap, deluxe edition of Leonardo da Vinci: The Graphic Work The deftness of da Vinci: The drawings of Art History's master genius One of the most accomplished human beings who ever lived, Leonardo da Vinci remains the quintessential Renaissance genius. Creator of the world's most famous paintings, this scientist, artist, philosopher, inventor, builder, and mechanic epitomized the great flowering of human consciousness that marks his era. Leonardo da Vinci – The Graphic Work features top-quality reproductions of 663 of Leonardo's drawings, more than half of which reside in the Royal Collection of Windsor Castle. From anatomical studies to architectural plans, from complex engineering designs to pudgy infant portraits, delve in and delight in the delicate finesse of one of the most talented minds, and hands, in history.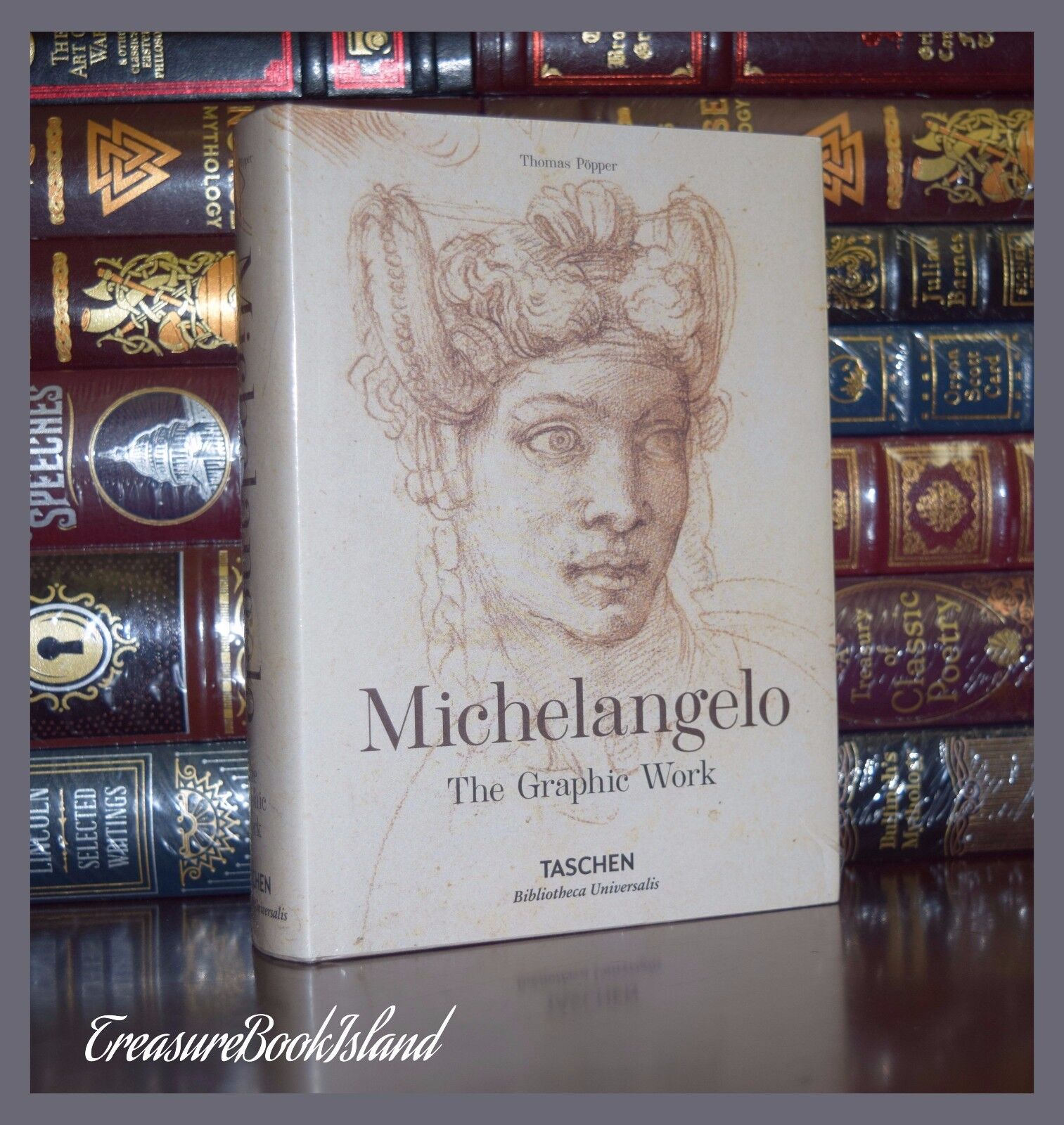 Graphic beauty Michelangelo's breathtaking drawings Very few artists can claim such lasting and worldwide fame and importance as Michelangelo Buonarroti (1475–1564). The nickname il divino ("the divine one") has been applied to him since the 1530s right through to today: his achievements as a sculptor, painter, and architect remain unparalleled and his creations are among the best-known artworks in the world. This Bibliotheca Universalis edition is devoted to the artist's graphic work, a testimony to his masterly command of line, form, and detail, from architectural studies to anatomically perfect figures. The book brings together some of the artist's finest drawings from museums and collections around the world as well as some of his own notes and revisions, offering stunning proximity not only to the ambition and scope of Michelangelo's practice but also his working process. A chapter with a compilation of newly attributed and reattributed drawings provides further insights into Michelangelo's varied graphic oeuvre and the ongoing exploration of his genius.
Creativity Street Assorted Paint Brush Set - $2.94

Brush set features a variety of sizes to let children learn different techniques and brush strokes. Brushes feature brightly colored, translucent handles that can be used with watercolors, oils, tempera paint and acrylics. Round brushes are excellent for detailed work. Flat brushes are perfect for covering large areas and creating fine lines.

ZHAOYAO Professional Sketch Art Drawing Tools Set, Sketch Pencils, Professional Art Supplies and Drawing Pencils
Prismacolor Turquoise Drawing Pencil - $8.71

Turquoise Drawing Pencils are designed for professional art, design, drafting, and rendering on paper or vellum. Durable, opaque graphite core glides smoothly on paper and does not crumble. Design features an aluminum cap and hexagon wood barrel finish

150PCS Art Set Art Supplies For Drawing Painting For Beginners

36 Colors Travel Solid Watercolor Paints Set Portable Plastic Box Watercolor Cake Art Supplies For Kids
7100-72CB Marco Fine Art 72 Colored Drawing Pencils - $26.58

Look for Pencil and Charcoal Piece and Eraser? Buy this 7100-72CB Marco Fine Art 72 Colored Drawing Pencils with low price and good quaility. tmart.com store provides cool gadgets, cell phones, consumer electronics, LED flashlight, car accessories, phones accessories, computer accessories, games accessories, holiday gifts and security camera.

12/24pcs Nylon Hair Wooden Handle Watercolor Paint Brush Pen Set for Learning Oil Acrylic Painting Art Paint Brushes Supplies 24Pcs white

36 Color Solid Watercolor Paint Professional Box Paintbrush Portable Pigment Painting Art Supplies
Pacon Drawing Paper - $7.69

Heavyweight drawing paper is an ideal texture for beginning drawing and sketching. Use with crayon, charcoal, pencil and tempera paint. Medium tooth is perfect for all types of dry media. Manila drawing paper is recyclable.
Prang Colored Pencils - $5.03

Coloring pencils provide smooth, vivid, blendable color laydown. Real wood casings result in easy sharpening every time. Color cores are 3.3mm. Pencils are pre-sharpened and ready to use. They are made from sustained wood. Pencils are PMA and AP Certified

80pcs/set Painting Supplies Deluxe Wooden Art Box Pencil Oil Pastel Paint Marker Kids Student Gift